"Do you want to inspire young people to explore the amazing world of science? Coyote Science takes viewers on a culturally rich adventure into the fun and wonder of Indigenous science. Youth and educators will love this colourful, exciting show that brings our beautiful and complex universe alive.
Our young scientists are encouraged to ask questions, to make their own observations, to unravel How? and Why? Their natural curiosity is sparked as they learn from a dazzling variety of sources — Indigenous scientists and knowledge holders, animated stories, experiments, music, and Indigenous Science Questers investigating their world. Indigenous knowledge sure is dynamic!
Showcasing dozens of Indigenous scientists, Coyote Science shows youth the immense possibilities open to them—they too can become ethnobotanists, mathematicians, geologists and engineers. Even astronauts, like our regular special guest Commander Herrington! Coyote Science affirms that western and Indigenous science blend well together, and can be part of an rich, inclusive education.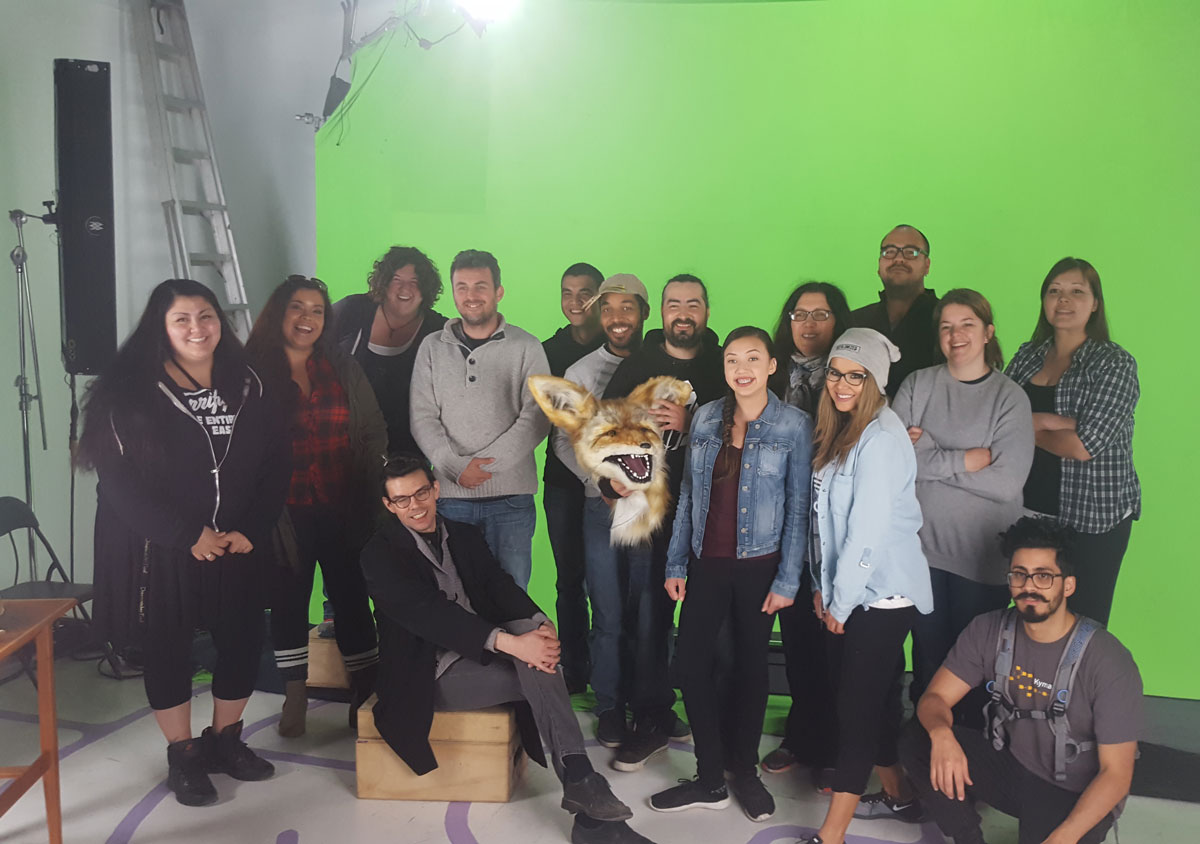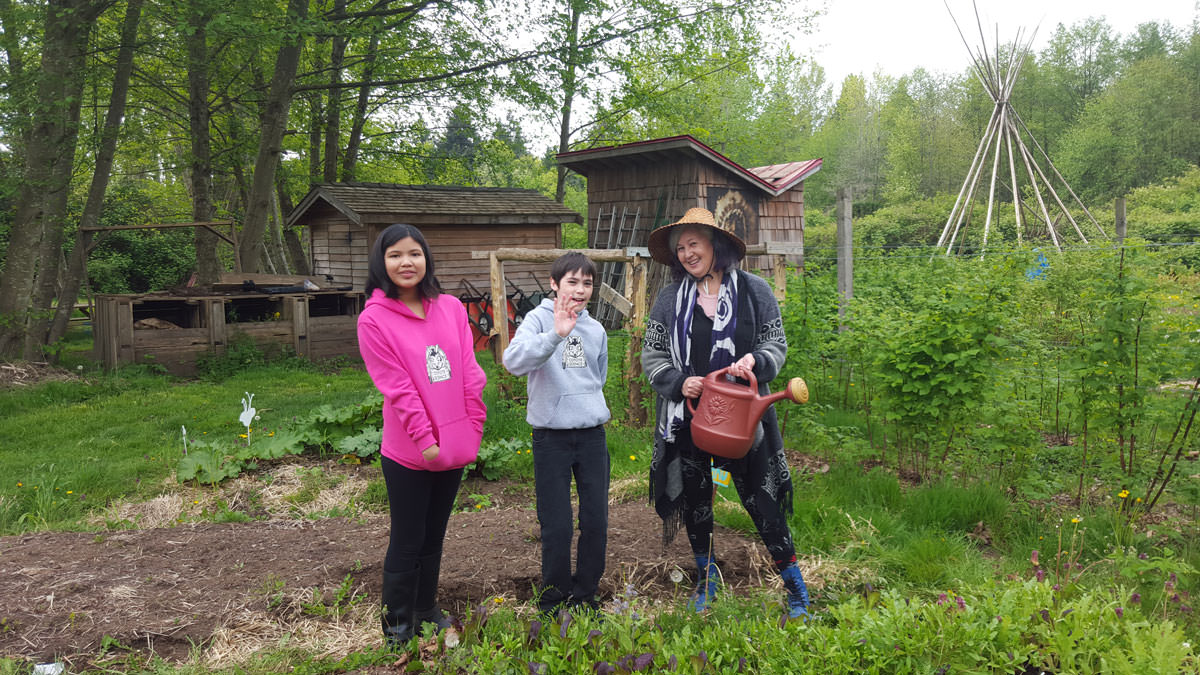 To create this extravaganza of science, our team researched curriculum to stay current and compatible with what young people are learning in school. We are devoted to giving youth the tools to be leaders in building healthy futures. Join our adventure and help young people gain a strong foundation in science, and a deep appreciation of their own special place in this wondrous universe!"
Loretta Todd
Series Creator, Producer, Writer and Director
Loretta Todd is an amateur science geek who always wanted to inspire Indigenous children and youth to learn more about science, especially Indigenous science. Using her creative skills as a creative, L. S. Todd is an internationally acclaimed, award-winning filmmaker known for powerful, visual storytelling and cultural leadership. Ms. Todd attended Simon Fraser University film school in Vancouver, when it was a school known for its focus on experimental film and film theory. Her films have screened at the Sundance Festival, Toronto International Film Festival, American Indian Film Festival (San Francisco), Yamagata Film Festival, ImagineNative, and the Museum of Modern Art – to name a few. She's received many prestigious honours and awards, including a Rockefeller Fellowship to New York University, attendance at the Sundance Scriptwriter's Lab, Special Jury Citation (TIFF) and Mayor's Award for Media Arts (City of Vancouver). In demand as a writer and lecturer, Ms. Todd has spoken at the United Nations, MOMA, and at Global Perspectives and Cultural Hybridity (2005 Venice Biennale). She is knowledgeable about her culture – creating and producing an award-winning children's series, Tansi! Nehiyawetan, that teaches kids to speak Cree, her father's first language, as well as creating the first Cree language app, My Cree. Her new work includes Coyote's Crazy Smart Science Show, a children's series on Indigenous Science, for APTN; Fierce Girls, a transmedia project and a co-production with New Zealand; and Skye and Chang, a sci-fi martial arts drama series, premiering the pilot on APTN, which won the Best Short Drama Award at the 38th American Indian Film Festival in San Francisco.
Kristy L. Assu
Producer and Director
Kristy L. Assu (Haida/Kwakiulth) grew up on Vancouver Island British Columbia in Campbell River on the We Wai Kai reserve. Kristy grew up in a commercial fishing family often spending summers on the fishing boat and Haida Gwaii traveling the west coast of the pacific north west catching salmon, halibut, herring and many more. Kristy also grew up learning her culture through potlatches and ceremonies of the Kwakwaka'wakw people of the North West coast. In 2003, Kristy met Executive Producer Jeff Bear who encouraged her to attend Capilano University's Aboriginal Film and Television Production Training Program at which she completed and graduated with honours. In 2005 Jeff Bear and Marianne Jones took a chance on Kristy and hired her for a job placement with Urbanrez Productions In Vancouver, BC to which she has proven to be a valuable asset ever since. Since then Kristy has had training at the Banff centre for performing arts in High Definition film and video as well as many film and television festival experiences. Kristy has produced several independent productions that range from promotional and cultural videos to educational projects. She has helped manage the 39-part series titled Storytellers in Motion and she produced the 52-part series titled SAMAQAN: Water Stories, a documentary series featuring stories about human interaction with water, that explores the issues of common concern in the Indigenous communities in Canada. SAMAQAN marked Kristy's seventh TV series since graduating from Capilano College. As part of the Coyote Science team, she has been responsible for producing as well as directing.
Kamala Todd
Writer and Hack This! Director
Kamala Todd is a Métis-Cree urban geographer who makes films and writes about the stories and cultures layered within the Indigenous lands upon which she is a grateful guest. Born and raised in the beautiful lands of the hən̓q̓əmin̓əm̓- and Skwxwú7mesh-speaking people (also known as Vancouver), she has a Master's degree in Geography (UBC) and an ever-growing list of documentary films and community arts projects. For six years she was the City of Vancouver's Aboriginal Social Planner, and she continues to work with the City as an independent consultant to help build relationships within the context of (re)conciliation. Kamala created Storyscapes, a community arts and storytelling project to help bring greater recognition for the many diverse stories of Indigenous and urban Aboriginal people in Vancouver. She is creator and Director of Indigenous City Media. She is an adjunct professor at UBC's School of Community and Regional Planning, where she teaches Video Production for Planners. Kamala's film credits include Indigenous Plant Diva, Cedar and Bamboo, and Sharing Our Stories: the Vancouver Dialogues Project. She has also written and directed for children's TV series on APTN, including the Cree language show Tansi! Nehiyawetan. In 2015, she completed a series of videos about Indigenous law for UVic's Indigenous Law Research Unit. Her most recent published piece is entitled, "This Many-storied Land", in the 2016 book, In This Together: Fifteen Stories of Truth and Reconciliation.